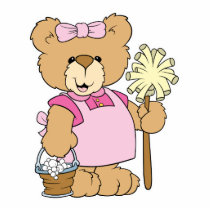 Every May and every November, I clean our house from ceiling to floor, from crown molding to baseboards and everything in between. Every finger print is washed away on the white doors, every smudge is wiped from the light switch plates (have you noticed just how much "Yuck" is on
the light switches that you use the most?...fascinating!) And all the walls are inspected for black marks from chairs, suitcases, & puppy dogs jumping up on the walls. Thank goodness for that Mr. Clean Magic Erase Bar! IT REALLY WORKS!
Each light fixture is taken apart and the dead bug collection is cleaned out. (How DO they get there?) All the cabinet doors are wiped down, the stove is taken apart and cleaned, (since I don't fry or use oil anymore, that is not such a frightening job!) and the frig is removed of all its items, shelves, drawers and wiped down with baking soda. I am thankful for my 2 self-cleaning ovens.
All the windows are washed, at least the ones that can be reached. Each drawer is cleaned out and reorganized as are the closets. It's a good time to change out all the HVAC filters and replace the baking soda in the frig and freezer. Then of course dusting and vacuuming and mopping.
This all takes me about one solid week. I always
hate...hate....hate
...the thought of starting this ordeal. It is such a huge undertaking, but with 2 puppy dogs that shed so much you'd think they'd have absolutely no hair left on their beagle bodies, it is an undertaking that cannot be ignored.


I am always amazed; however, once I get into the rhythm, how much I really enjoy cleaning. It is such WONDERFUL exercise for me as we have a 2 story house. As I clean and polish, I feel a sense cleansing of my own. As I reorganize and decide what items I can donate to charities or give to friends, it gives me a sense of fulfillment in that I am "decluttering" our lives and hopefully, what I have to give, will benefit someone else in their life..... and this makes me happy.

I am in real luck because coming up, there are 2 excellent opportunities to give everything I cleanout and collect in the house to the Great Pyrenees Rescue Society garage sale on December the 5th. (if you want to know more about the garage sale, contact me) And after Hubby Bear cleans out and collects stuff from the garage and his workshop, we can give old paint, computers, batteries, & automobile and tractor oil to the Household Hazard Waste Collection, a commercial recycling event, on Saturday the 14th of November. YAY!!!

I always have such a great sense of accomplishment and a feeling of starting "a new" once I finish this task. When my house is clean, organized and shines... I can think more clearly, I am sharp and on my toes; and my life seems to "run better." It's kinda like when you wash your car and it sparkles... it "runs better," too!

Ok, so you know what I am doing on this beautiful Fall (a little cloudy) Saturday, here in Central Texas....... and for the next week!

You enjoy your Saturday! and....

Until Next Time.....

GOOD HEALTH TO ALL!!!