Galveston Island... what a wonderful little island. It was 1 year ago September 13th that hurricane IKE tore this little island to shreds.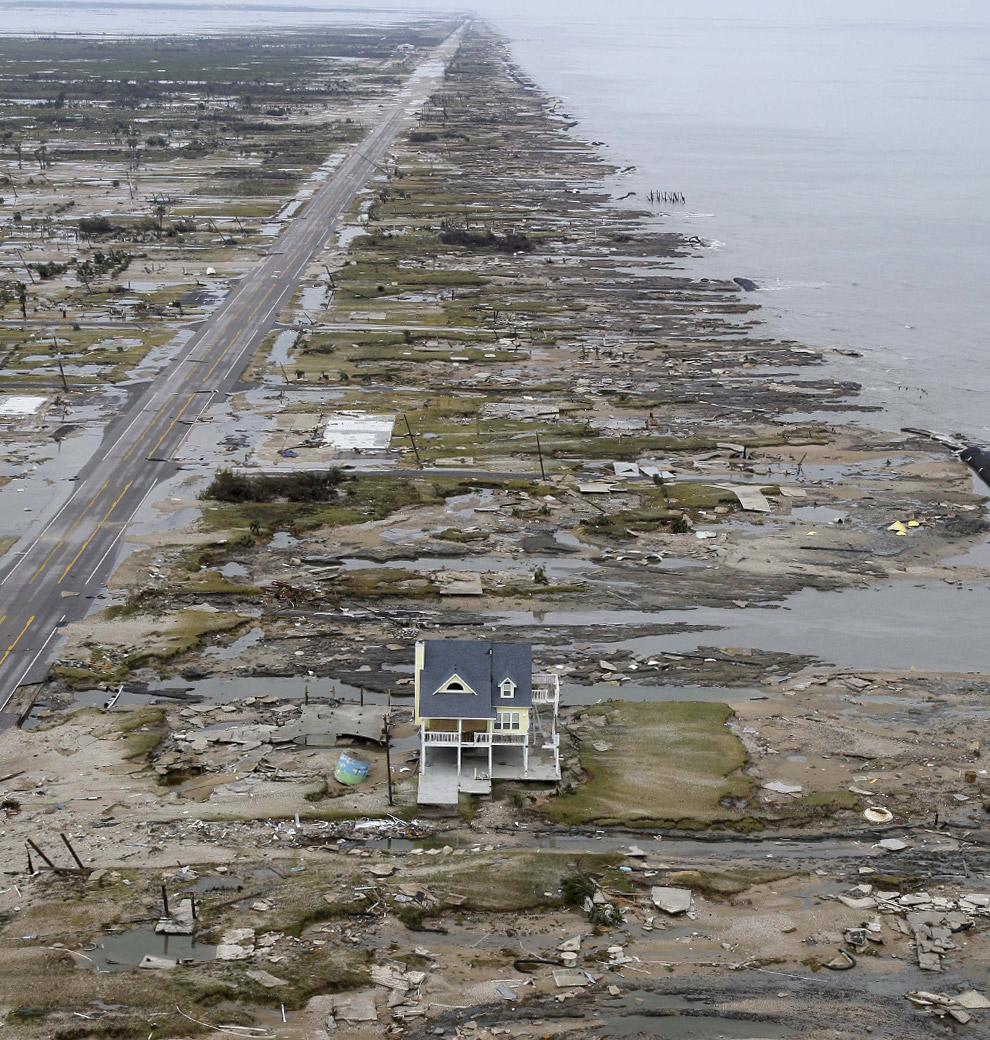 I just returned from a quick trip with the Hubby Bear to meet up with the great folks at
Moody Gardens
to plan the annual
TTVN user's conference.
I am lucky enough to help out with this fabulous conference each year and work with the awesome people at Moody Gardens.
Galveston Island is coming alive again. Recovering from the devastation and destruction of one year ago, the foliage is awakening with beautiful greenness, standing up and standing strong. The piles of trash left from cleanup and demolition are gone. For the most part, you would not realize how this island suffered and wept with sadness and disbelief one year ago.
There are still a few tell-tale signs remaining. A couple of hangers at the airport are left with only their skeletal structures, a few houses here and there look as if they were simply abandoned and
a few billboards stand twisted and mangled. But, the one haunting reminder... is what I call "the monument of disaster", is the infamous Flagship Hotel..... alone.. beat up, violated and scarred, but still standing... even as one end partially exposes rooms with the walls ripped off. If you look closely from Seawall Blvd, you can still see the furniture and the curtains. This monument truly represents the courage, the strength, the determination of the island and its people.
As we drove by this amazing architectural structure, I could not help but think.....after the Flagship is long gone, will its ghost hover over this little island protecting it from Mothers Nature's next wrath of terror?
Welcome back Galveston Island!
Until next time .... when I share a fabulous vegetarian/vegan restaurant we found on the island!
GOOD HEALTH TO ALL!!